Professor Masakazu Watabe of Brigham Young University and some of his colleagues in both America and Japan recognized a need for a language immersion program to help Japanese youth compete in international universities. Under the direction of Dr. Watabe, a group of interested leaders came together to set up a non-profit organization which was called International Educational Research Society (IERS). Its purpose was to explore ways to provide a quality education in a setting which also guides students in practicing high moral standards and humanitarian service.
On 4 December 2010, the IERS board of directors held its first meeting in Japan. The board recognized the need for Japanese students to improve their learning of English. At the same time, they were aware of the excellence of the language training methods developed by Professor Watabe during many years of teaching at BYU. They immediately set out to provide a distance learning program using video group conferencing. While initially focused on English, this method was expanded to include BYU continuing education and on-line programs.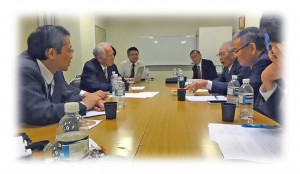 In the years that followed and up to the present time, IERS leaders have inaugurated seasonal English language courses in several Japanese cities. They have sponsored a summer camp for American students desiring to study abroad. With the help of BYU interns, they have proven the effectiveness of the learning methods proffered by Dr. Watabe.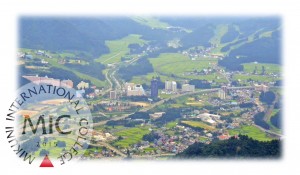 Building on the success of interim programs, IERS leaders decided to find a site where a permanent campus could be established. After searching in several Japanese cities and rural settings, they discovered that Mikuni Elementary School in Yuzawa, Niigata was soon to close because of a falling enrollment.  They negotiated for the use of this school's physical plant and purchased properties (condominiums and lodges) in the Yuzawa area to house students, faculty and administrators. The first formal classes of the College began April 27, 2015.